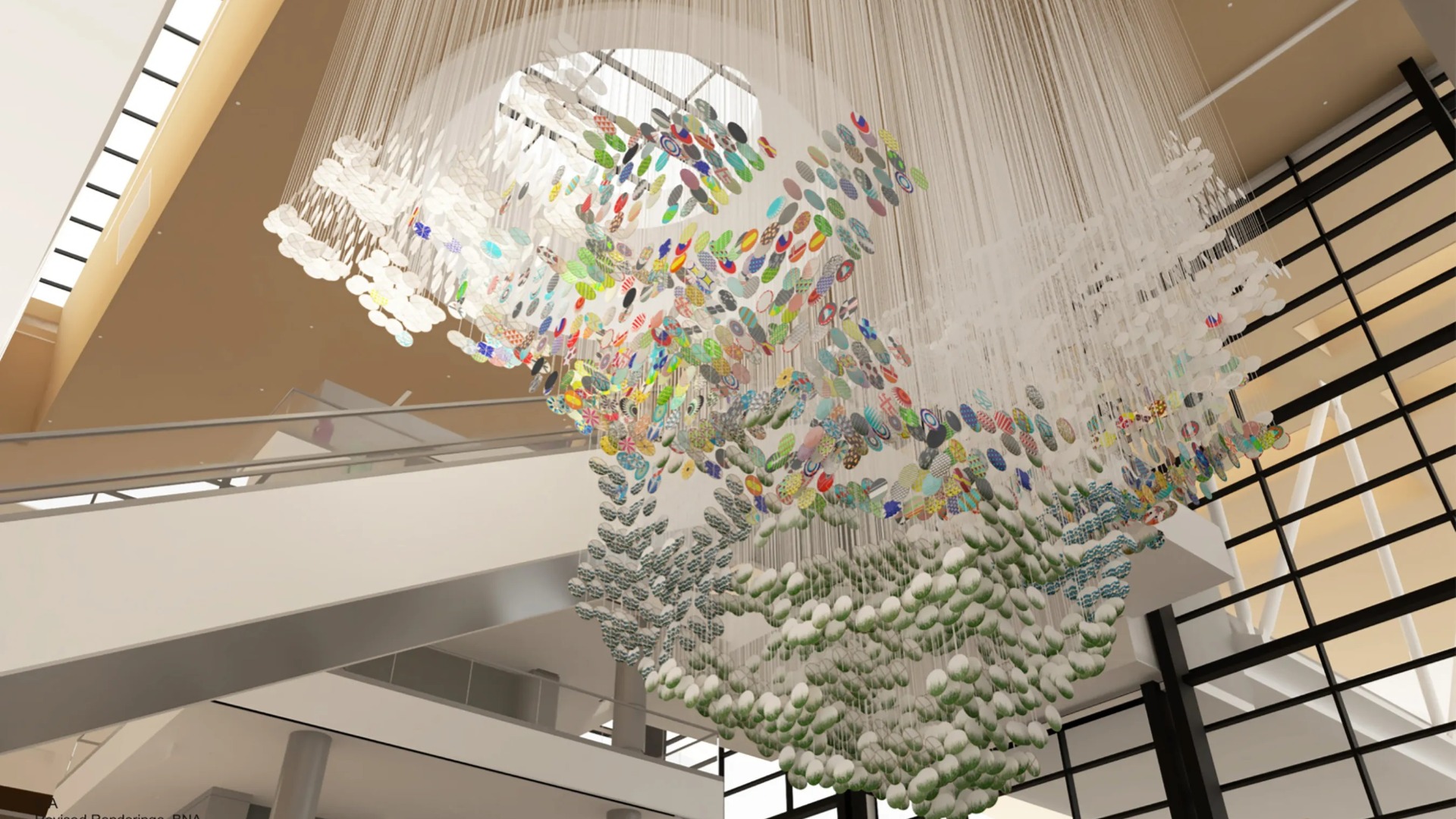 Nashville International Airport Displays Art Pieces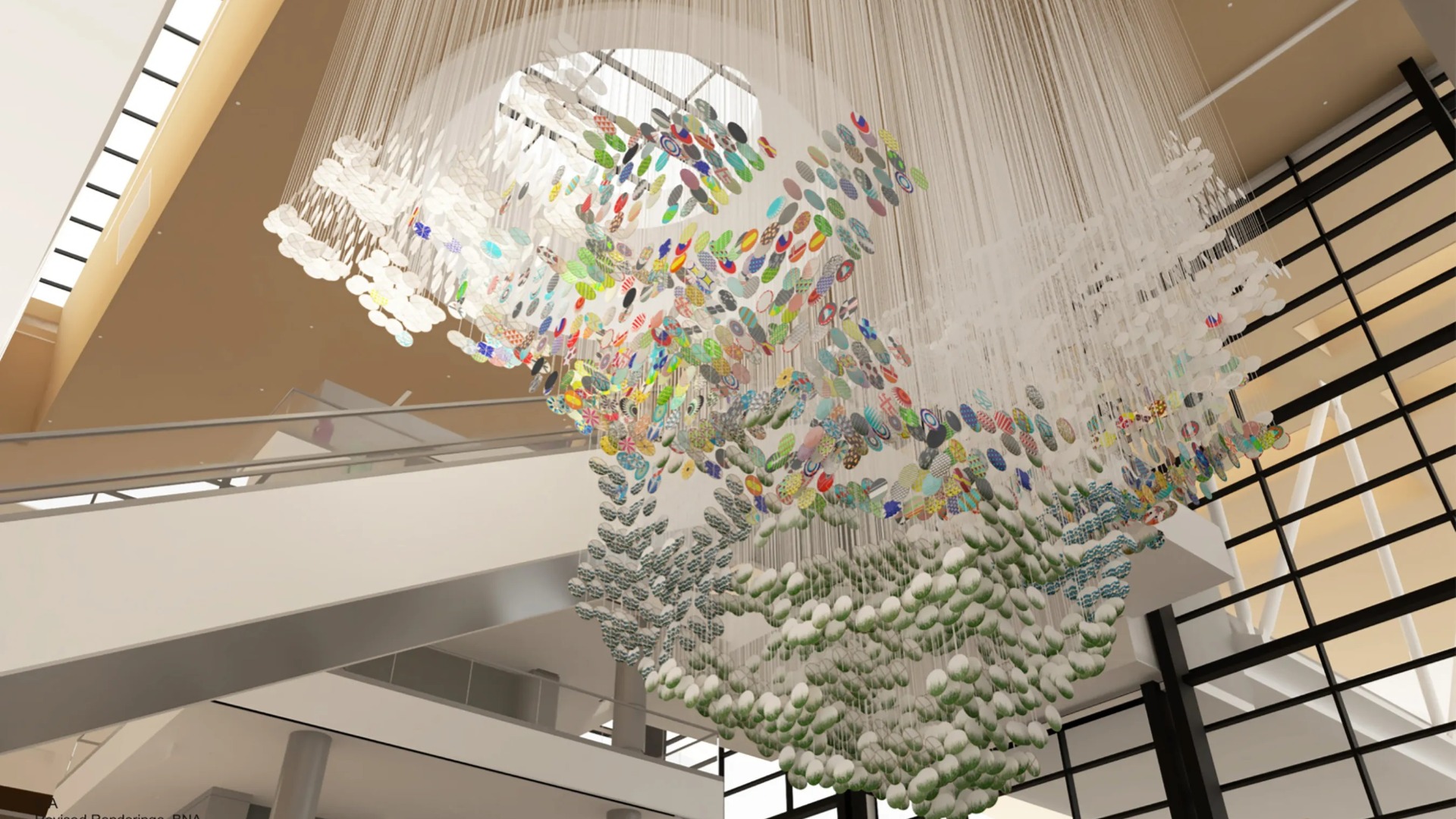 Nashville International Airport (BNA), has recently installed new terminal artwork to showcase one of America's cultural capitals.
This digital art installation, which is 140 feet tall, was created to tell the stories of the Nashville region.
Large-scale display of public art
Studio Gentilhomme, a Montreal-based digital art company, created the new terminal art at Nashville International Airport's grand lobby. It features two panoramic screens each measuring 70ft in width and each with a combined 24K resolution. These screens will show everything, from local beauty spots to highlights of sports and more. Nashville will be shown at the largest international entrance.
Some scenes that will be shown include, but are not limited to:
• Guitar manufacturing
• An explanation of how whiskey is made.
• Nashville night view, looking up at the skyline
• Broadway Street is Nashville's main thoroughfare.
• Nashville sports celebrates American football, soccer and hockey.
• Scenes of nature showing the Great Smoky Mountains and other bodies of water
Thibaut Duverneix (Founder and Executive Creative Director at Gentilhomme) commented on the installation by saying:
"Gentilhomme shapes experiences that provide a sense of identity to a place by creating and producing beacons of entertainment. For Nashville International Airport, we used a large multimedia canvas to bring Nashville's vibrant energy to life through a series of playful vignettes. Whether it's the city's iconic whiskey distillation or guitar making process, the peaceful and whimsical sketches mesmerize passengers of all demographics in unexpected ways, transforming traditional signage in public spaces into a conduit for immersive storytelling."
According to the project page the vision was:
"Under the mantra good times await your return, we brought a sense of identity to the airport by offering travelers a visceral memento of Nashville and its surrounding landmarks to impart a lasting impression of the iconic city. The work will be the cornerstone of the airport's vision to maintain BNA as a world-class facility and accommodate a record-breaking 23 million expected annual passengers."
Many people could feel tempted to go back to Nashville by the digital art that hangs above the entrance to the airport security screening.
Even though it may not seem like the best place to find art, there is a growing trend of including artistic pieces at airports. ArtworkArchive.com says airports can be a gateway to local culture.
Whether it's the hanging of small planes from The Museum of Flight at Seattle-Tacoma International Airport or the displays showing aviation history at many other airports such as Everett's Paine Field or Nashville's Gentilhomme displays, the artistic expression of creating an atmosphere of place coincides well with the fact that many communities consider their airport part of them.
Public art can provide some calm. Let's face it, not everyone is eager to fly in an airplane. Nancy Volmer is the Director of Communication and Marketing at Salt Lake City International Airport. This explanation can be found on ArtworkArchive.com.
Travelers can find airports stressful. The soothing effect of art can be a great way to relax. Airport art exhibits are a fun way for passengers to learn more about the culture and history of a place.

Source: simpleflying.com